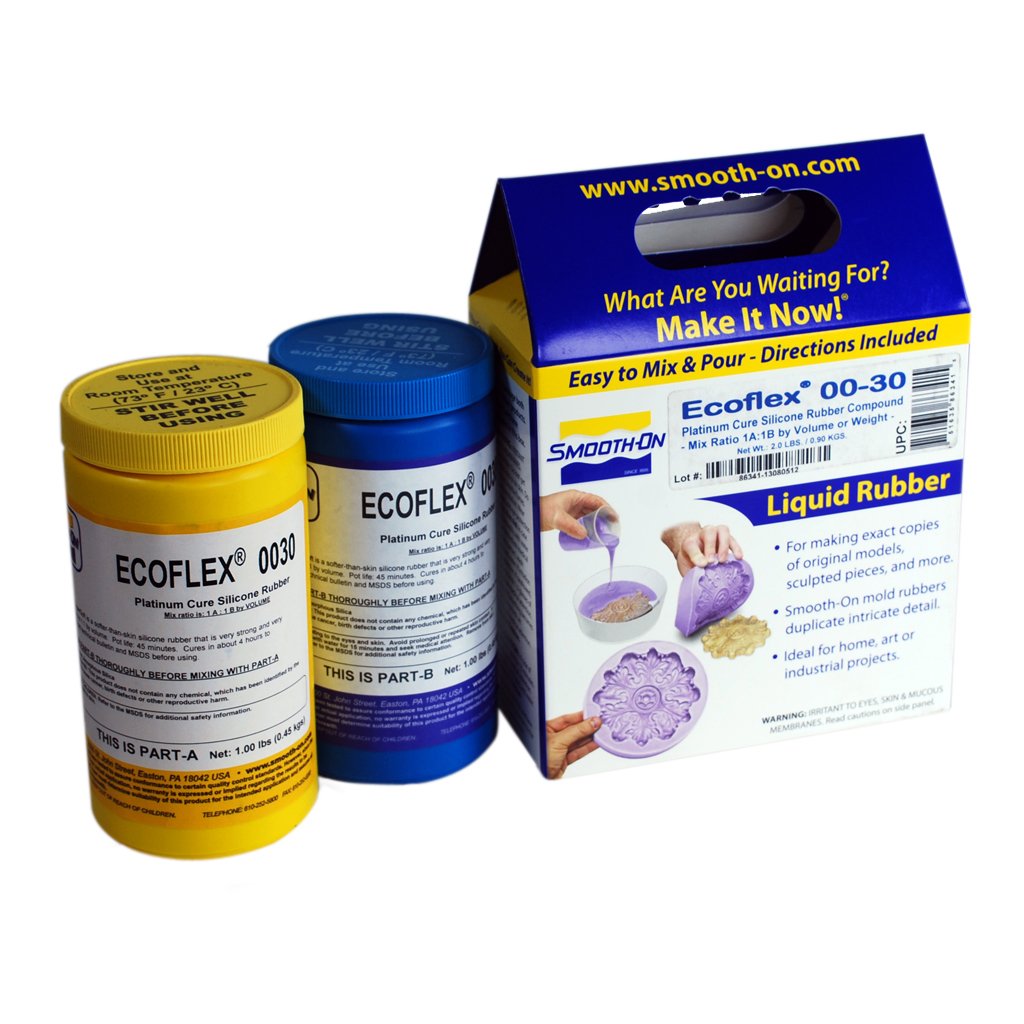 Platinum Silicone Rubber - Ecoflex 00-30 (priced per gram)
---
Materials sold by the gram must be dispensed by a Design Specialist. See a member of the Jacobs staff before placing an order for this product.
A tear-resistant silicone used both for mold-making and soft product development. A durometer rating of 00-30 places the flexibility of this material at around gummy worm-level softness, making it good for repeated casting of rigid parts, soft enclosures for electronics, small toys, prosthetics, soft robotics, inflatables, and much more.
About:
Ecoflex™ rubbers are platinum-catalyzed silicones that are versatile and easy to use. Ecoflex™ rubbers are mixed 1A:1B by weight or volume and cured at room temperature with negligible shrinkage. Low viscosity ensures easy mixing and de-airing. Cured rubber is very soft, very strong and very "stretchy", stretching many times its original size without tearing and will rebound to its original form without distortion.
Certified Skin Safe - Cured Ecoflex™ 00-30 is skin safe and certified by an independent laboratory.
Features
Ecoflex™ rubbers are water white translucent and can be color pigmented with Silc Pig™ pigments for creating a variety of color effects. You can also add Smooth-On's Silicone Thinner™ to further lower the viscosity. THI-VEX™ silicone thickener can be added by weight to Ecoflex™ silicones for brushable applications.
Ecoflex™ rubbers are suitable for a variety of applications including making prosthetic appliances, cushioning for orthotics and special effects applications (especially in animatronics where repetitive motion is required).
---
More from this collection