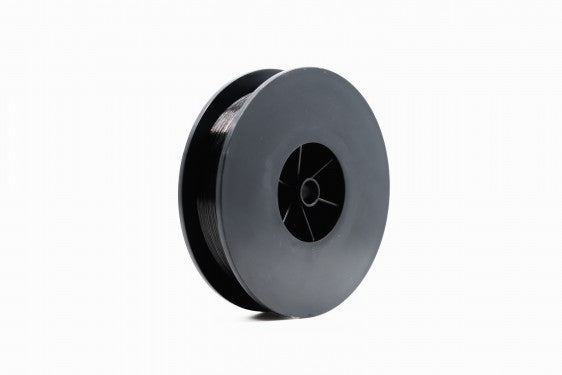 Markforged Carbon Fiber CFF (priced per cubic centimeter)
---
Carbon Fiber CFF™ (Continuous Filament Fabrication) Spools. Carbon fiber is high performance, superior and lightweight. It has the highest strength to weight ratio for 10 times the strength of Onyx. Carbon fiber reinforcement is perfect for applications requiring the greatest possible stiffness and strength but as light a feather. We also recommend you purchase an additional Nylon spool for every CFF spool.
What is carbon fiber?
Carbon fiber is a thin filament made up of carbon atoms organized into a crystalline structure. Because of its very high stiffness and strength it is widely used in the aerospace and automotive industries.
How strong is carbon fiber?
Carbon fiber has a flexural strength of 470 MPa (68 ksi) which is 20% higher than the yield strength of 6061 aluminum. Its tensile strength is 700 MPa (102 ksi), more than twice the ultimate tensile strength of aluminum.  
---
More from this collection