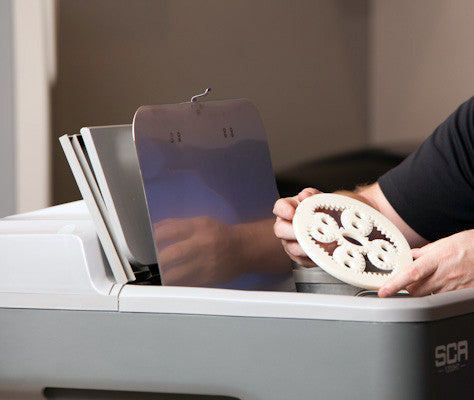 FORTUS SR-30 Soluble Support (for use with ABS-M30) priced per cubic inch
---
Soluble Support works with ABS-M30 on the Fortus 380mc printer. With soluble support materials, support removal is hands-free, and complex shapes and deep cavities require no extra effort.- See more at Stratasys site
Speak to a Design Specialist to have soluble support removed in the cleaning bath.
Important Note about Quantities
Shopify's quantity field does not allow decimal quantities. Round the amount of material down (5.7 becomes 5) and enter it in the quantity field.
Model and Support
Your order must include both model and support materials. Refer to the printer's software for total volume of material in a print job.
---
More from this collection