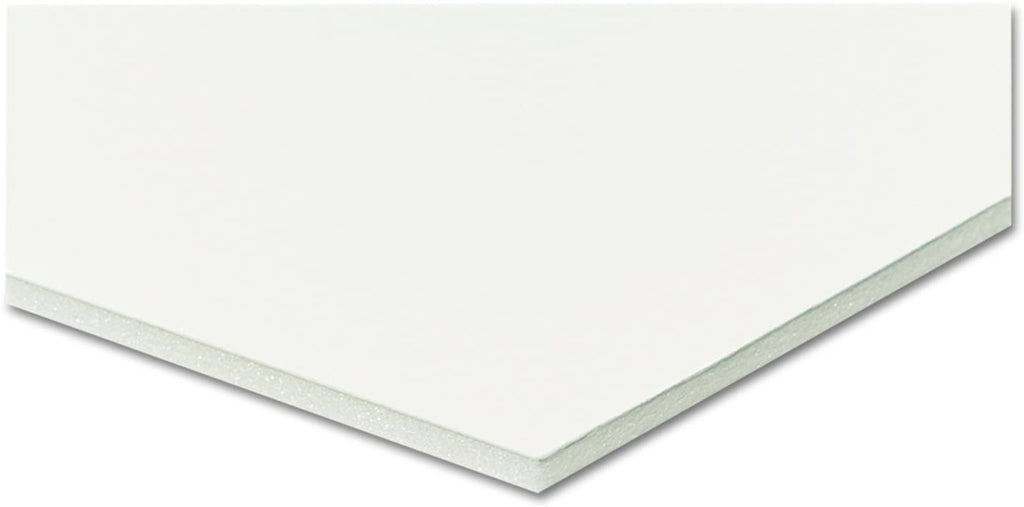 ---
Foam Board (AKA Foam Core, Foamcore, Foamboard) is a great material for prototyping clean, lightweight, rigid structures. NOT FOR USE IN LASER CUTTERS! Some more details below.
White surface/core; 30" x 40". Can be cut smaller with an exacto on a cutting mat.
Foam board with one color throughout has a 3/16" polystyrene CFC-free core.

Smooth surface accepts screen printing, glue, paint or markers.

Polystyrene CFC-free 3/16" core.

Strong, lightweight and rigid.

Cuts cleanly with an X-ACTO knife.
---
More from this collection